It was another fantastic evening of worldwide food, drink and performances at our most recent International Night...
We love to celebrate our cultural diversity here at IMI.
With students from over 35 different nationalities (and staff and faculty members representing another 15) we have built a truly global community in the heart of central Switzerland.
One of the ways in which we celebrate this internationalism best, is through our regular International Night held each semester.
The International Nights allow our students to showcase their cultures by preparing traditional food and drink as well as taking part in a live performance (always guaranteed to end the evening on a high).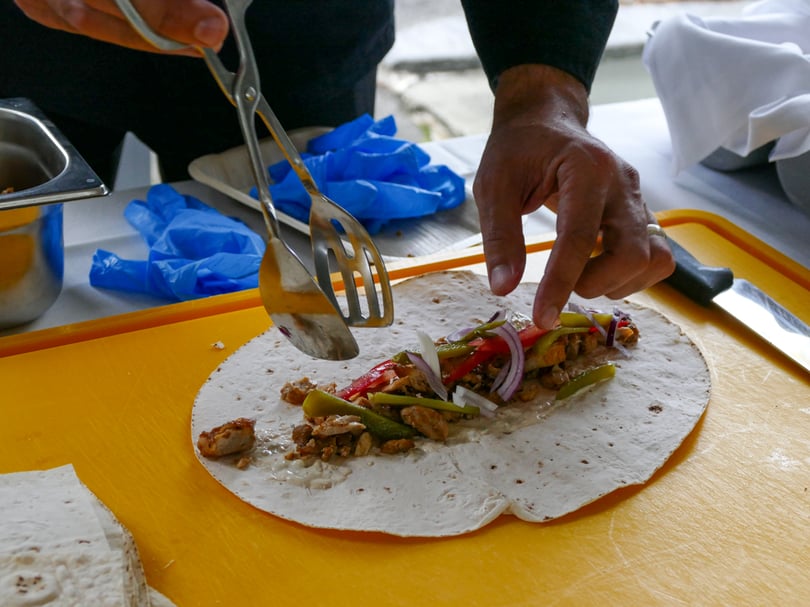 Students prepare delicious dishes from their home countries.

For this semester's event, we were treated to fantastic food stalls from India, Russia, South Korea, China, Indonesia and Saudi Arabia.
The students prepared a range of traditional delicacies which ensured their fellow students, as well as our esteemed guests, all had very full stomachs by the end of the night.
Indian roti breads and curries, Chinese bao buns and Middle Eastern schwarmas were just some of the delicious dishes on display, representing a fantastic array of culinary cultures.
Once everyone had eaten to their heart's content, it was time for the cultural showcase performances which took place in our transformed concert venue (normally known as the main dining hall).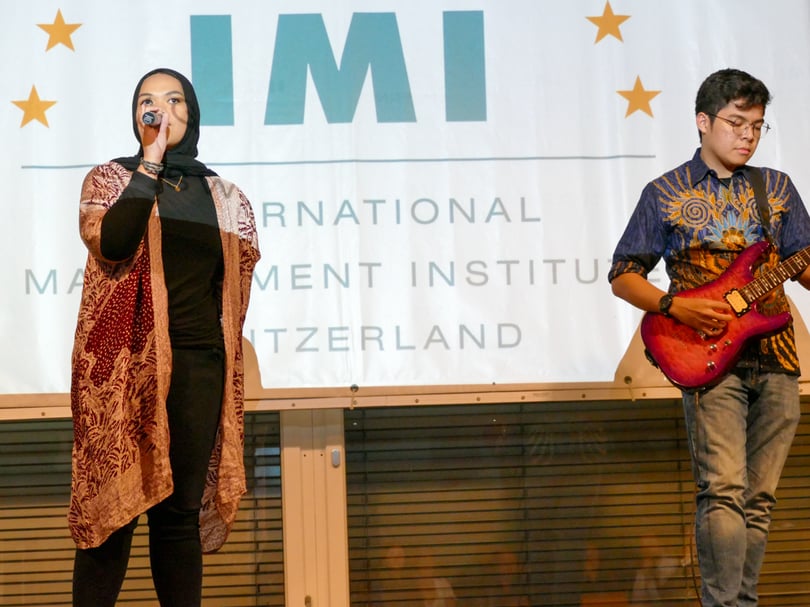 The showcase performances are always a highlight of the evening.
The live show gives us a wonderful insight into the many hidden talents that exist within our student community.
It constantly amazes us to witness the range and depth of abilities our students possess, as well as the confidence and pride with which they share their gifts from the stage.
For this event, we enjoyed songs from Arina (Russia), Aditi (India) and Asayil (Saudi Arabia) as well a full band performance from Indonesia's Raja, Chintia, Jeany and Michael.
In other diverse performances, we were treated to a traditional dance from Laras (Indonesia), a piano performance from Nancy (China) and a Kendo sword exhibition from Panama's Adam.
The show was compèred smoothly by MCs René and Mario and brought to a close with warm speeches from the head of the student council Aditi, event organiser Ms. Cohen and Academic Dean Mr. Currie.
Reflecting on her performance, Indonesian singer Chintia said: "I had such a blast being able to perform at the International Night."
She added: "It was really amazing for me to see everyone appreciating each country's performers and representatives."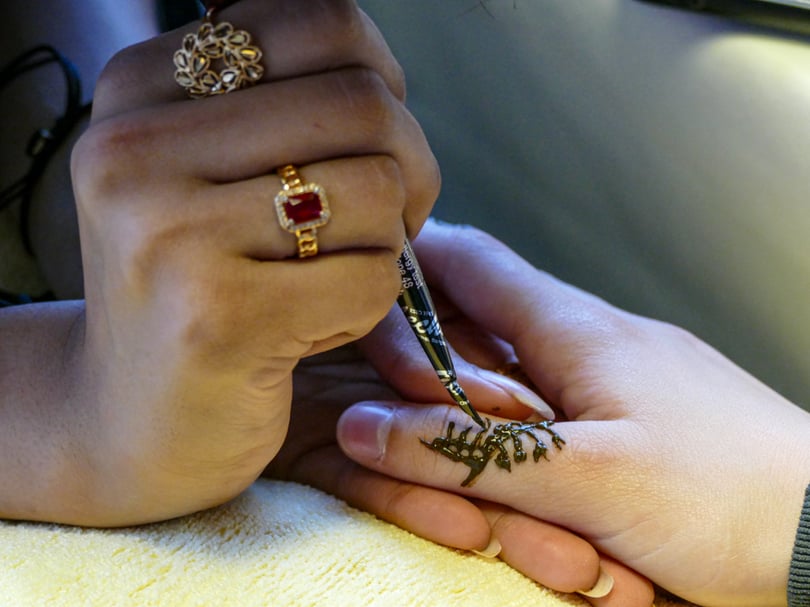 The International Night allows students to share their cultures in many different ways.


Of course, these events don't come together without a lot of hard work and effort from both staff and students.
Commenting on another successful event, staff coordinator Ms. Cohen said: "This was another opportunity for our students to showcase their talents, other than the ones they are training for in the classroom.
"It was wonderful to witness the many varied skills of our students and to enjoy another evening full of fun and laughter."
A big thank you to everyone who made this event such a fantastic success - we can't wait for the next one!
Join the IMI Family and enjoy your very own International Night! Contact us below to start your academic journey...
Contact Us