It was great to welcome our Summer Camp participants as well as visitors from partner school UOW Malaysia KDU for Switzerland's largest combined hospitality Summer programme...
It's been a busy break for us on the IMI campus as we hosted Switzerland's largest combined hospitality Summer programme.
As well as our regular Summer Camp for prospective hotel management or culinary arts students, we also welcomed visitors from our partner school UOW Malaysia KDU.
Joining us for either one or two weeks at our lakeside campus, we ensured that every day was action-packed for our guests with a schedule that included specialist workshops, industry visits and lots of fun trips and excursions.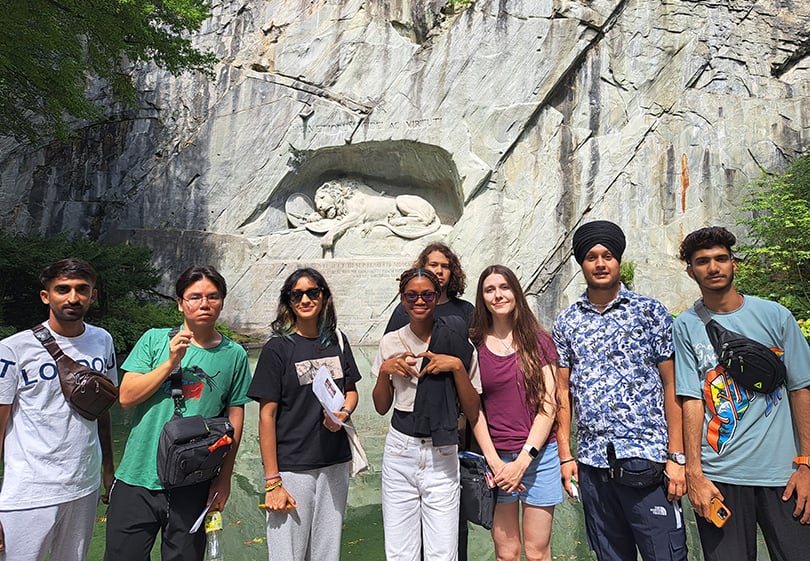 Our Summer Camp students enjoy a city tour of Luzern.

During the first week of their programme, our Summer Camp visitors enjoyed specialist classes covering entrepreneurship, personal branding and hospitality management as well as a whisky tasting masterclass with IMI's industry partner Seven Seals.
As well as the on-campus sessions, they were also introduced to the beautiful and historic city of Luzern during a guided tour as well as completing our 'Tourism Challenge' activity, where they had to identify and find facts relating to some of the city's most famous landmarks.
Of course, no visit to Switzerland is complete without a trip up a mountain, and we duly obliged as we treated them to a journey to the top of Mount Pilatus, which offers some of the most stunning views and scenery in the whole of Switzerland.
For the second week of the camp, our participants were joined by our partner school visitors from UOW Malaysia KDU.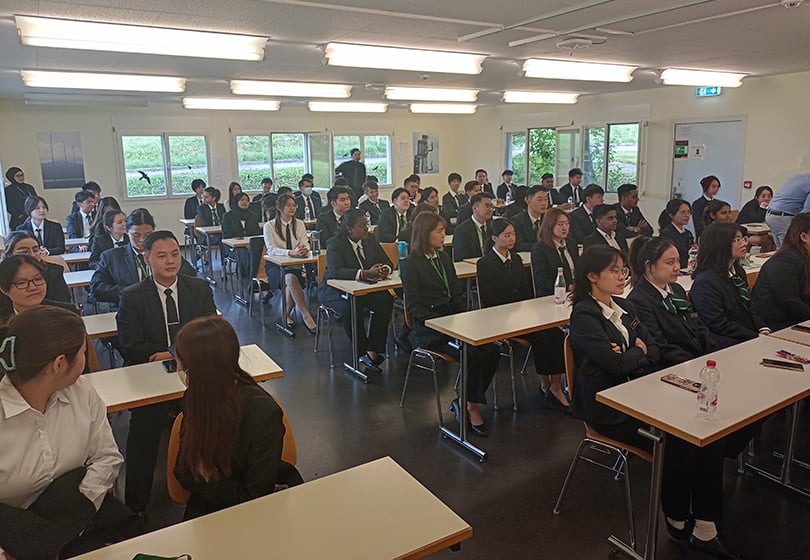 We are always happy to welcome our partner school students to Switzerland.
Their arrival was timed perfectly as, after a day of getting settled on campus, they were thrust straight into the action with excursions themed around those staples of Swiss culinary culture: chocolate and cheese! 😀
A trip to the Gruyère cheese factory offered an insight into the Swiss cheese making process and how different textures, flavours and intensities are created. The next day, the participants were off to the Lindt chocolate factory in Zurich where, as well as learning about the world-famous brand's history, there was ample time to try lots of the delicious sweets.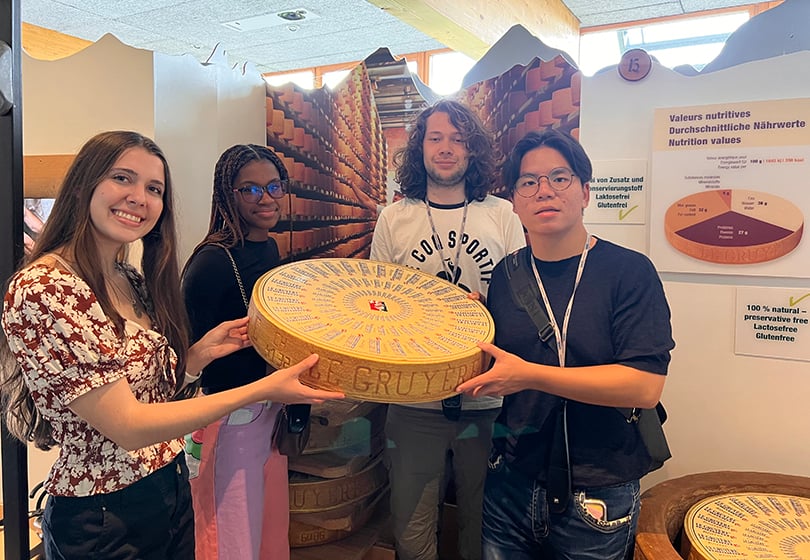 Too big for the suitcase? Cheese tasting at the Gruyère factory.


For our Malaysian guests, the trip was not just about discovering Swiss culture.
They also used their time on campus to complete their 'Current Trends in Tourism and Hospitality' module - a specially run unit in which an IMI faculty member travels to Malaysia to deliver the first half of the course before the students arrive in Switzerland for their traditional Summer trip and complete the module by delivering a series of presentations.
The second week of the Summer Camp coincided with the Swiss celebration of their National Day and we took our participants down to the Italian part of Switzerland to discover the beauty of Lugano and Tocino where they enjoyed scenic tours and the chance to try some traditional gelato.
There was also a trip to a local bio farm, movie nights and professional presentation delivery practice for our guests before the Camp was rounded-off with a special, celebratory boat trip around Lake Lucerne.
All of the Summer Camp participants were presented with a special certificate as well as a scholarship award should they wish to pursue their hospitality or culinary degree study at IMI in the future.
Both the UOW Malaysia KDU students and our Summer campers had a fantastic time and left campus with big smiles (if slightly tired faces). We would love to welcome them back sometime and hope to see their faces again in the future!
Interested in participating in our 2024 Summer Camp? Leave your details below and we'll make sure we keep you updated once dates, application deadlines are announced...
Contact Us