As another busy term came to a close, we had an action-packed week of fun-filled celebrations...
As a Swiss management institute with a proud history of hospitality excellence, we are great believers in the importance of tradition.
However, this is not to say that we don't also recognise the importance of creating new customs as part of our continuous evolution as a school.
One aspect of school life in which we have recently embraced new traditions, is during our final week of term celebrations.
Every term-end brings a mix of emotions as we bid farewell to the students who have come to the end of their IMI study journey. For others, preparations are under way for exciting internship placements, while the rest look forward to a well-earned holiday before returning for their next study semester.
Regardless of their next steps, we want to ensure our students' last week is a memorable one and a fitting celebration of their hard work over the course of the term.
One of our new events which is already a firm-favourite amongst both staff and students, is our 10-course, fine-dining Swiss Room lunch which takes place on the last Friday of each term.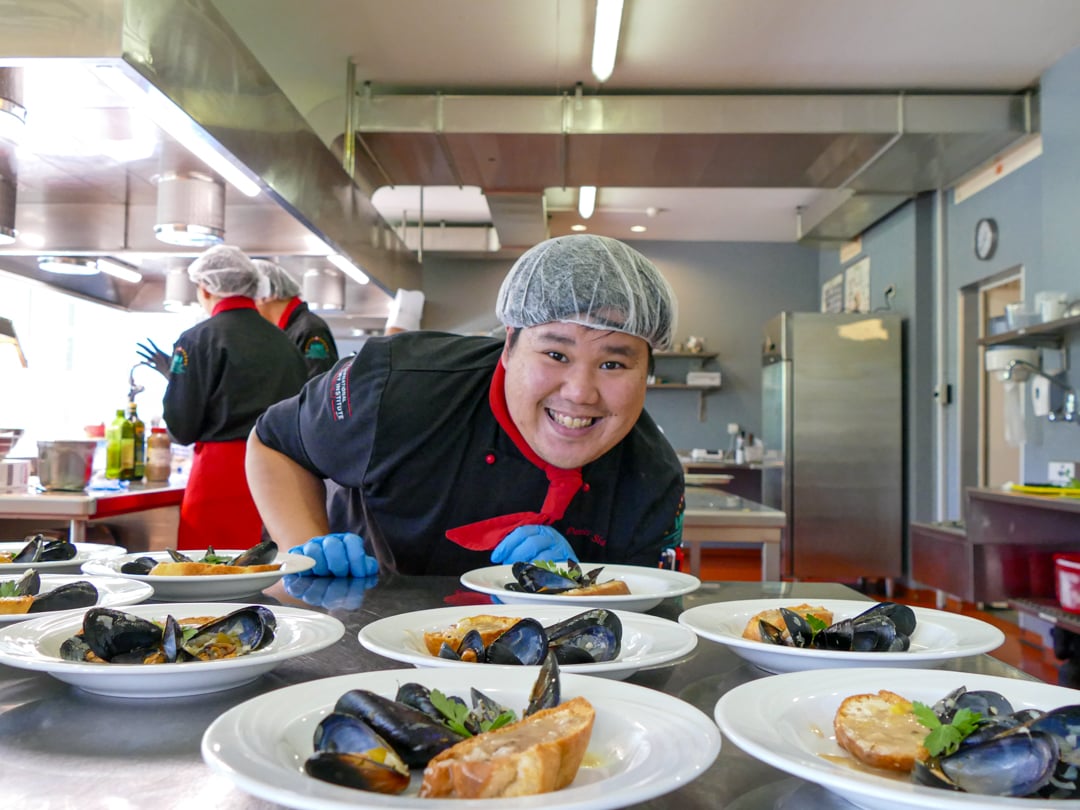 Our culinary students serve up the special, fine-dining end-of-term lunch.

This event gives our culinary arts degree students the chance to prepare and deliver a spectacular concept lunch as part of their final-semester project work.
As well as the lucky staff members in attendance, there is also a specially selected student table comprising of those who have best supported the Swiss Room restaurant over the course of the term.
Once again, our 2023 cohort served up an incredible dining experience with courses ranging from Spanish Cochinillo Asada Castilla Leon (roasted crispy pork belly) to a French-inspired Paris Brest dessert.
Outside of the more formal setting of the Swiss Room, we also have a new tradition where our MSc students organise an end-of-term event for the last week of the term.
A suitable task, given that they specialise in hospitality and events management, the students have free-reign to design, budget for, promote and execute a fitting celebration for the entire IMI Family.
This term our students went with a Carnival Summer BBQ theme to allow everyone to enjoy the Swiss sunshine on the IMI terrace.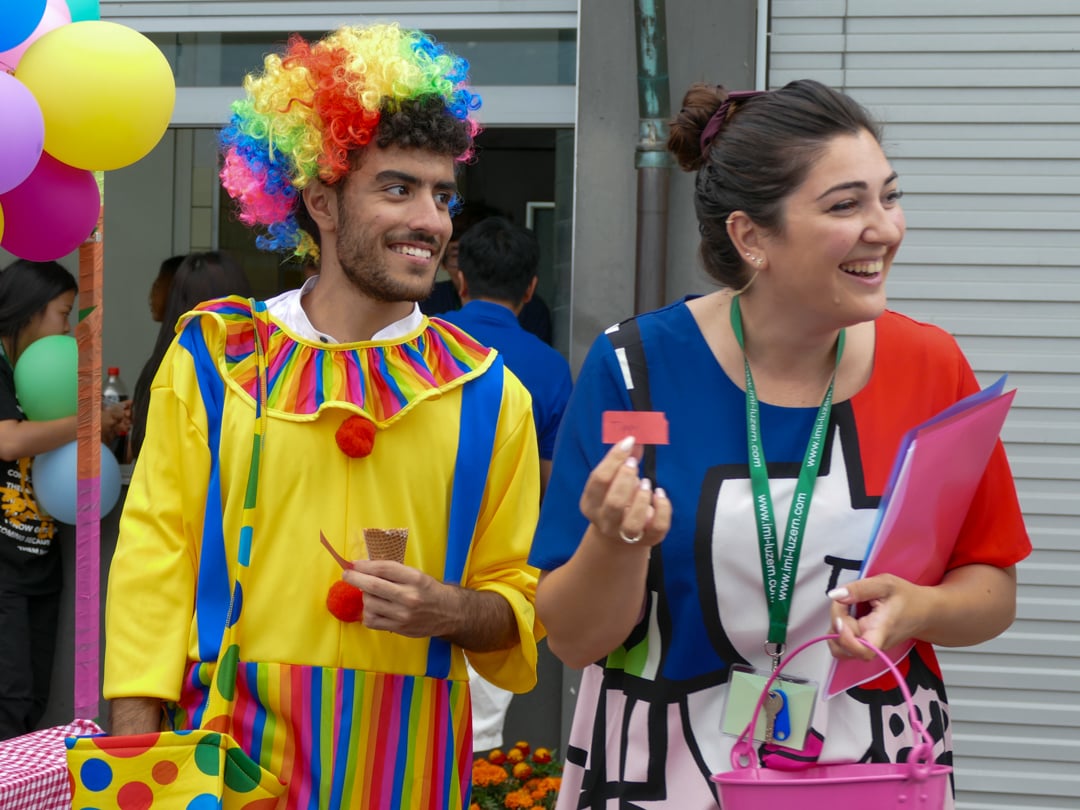 Fantastic food and lots of fun at the Carnival-themed Summer BBQ.


As well as firing up the grill and serving a range of delicious meats and vegetarian options, there were also street food stalls and a special ice-cream stand serving tasty Summer treats.
Inside the Main Dining Hall, the organisers had arranged lots of carnival-style games and activities and transformed the space into a colourful fun-fair for the event with some fantastic decorations.
This was a great opportunity for our students to put their events management theory into practice and put on an enjoyable and memorable occasion for their colleagues.
Both of these newer IMI 'traditions' have been embraced by students and staff alike and are fitting ways to celebrate the previous 11-weeks of work, play, laughter and friendship.
We can't wait to see what the next term's events have in store for us...


Interested in joining in the fun? Discover how you can enrol for one of our upcoming semesters - contact us below to find out more...
Contact Us