As a school with a global outlook, we are proud of our strong partnerships with international educational institutes, professional bodies and organisations.
Below is a summary of our key partnerships...
Academic Accrediting Partner

For over 20 years, IMI has worked together with Manchester Met. to deliver UK-accredited degrees in the heart of Switzerland. This combination of UK academic excellence and Swiss management expertise means our graduates qualify with a globally recognised degree award, opening up a multitude of further study opportunities or exciting career pathways.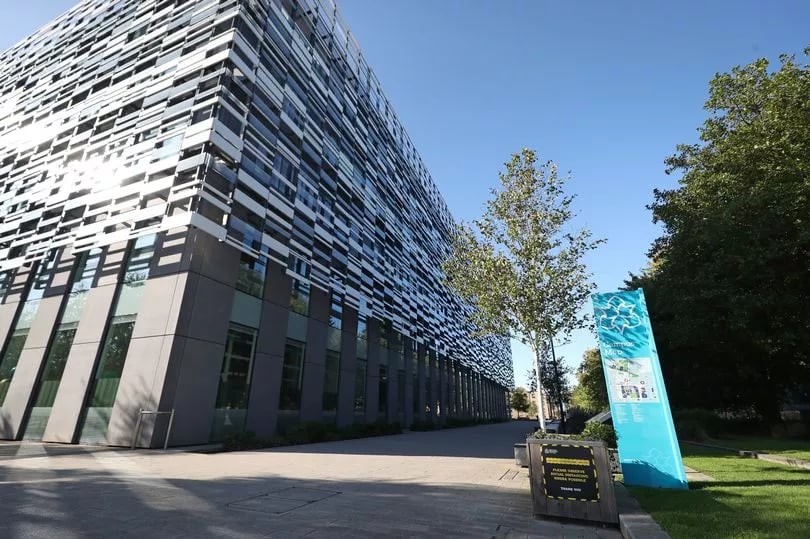 IMI works in close partnership with a number of international universities, colleges and further education providers. These agreements allow students from the schools to study on IMI programmes in their home country as well as giving them the option to follow a transfer pathway to complete their degree study with us here in Switzerland.

Asian Institute of Technology & Management


Nepal
AITM College is a private academic institution in Nepal that provides high-quality national and international undergraduate and graduate management courses. Through international collaboration, it aims to transform Nepalese higher education to foster high-quality learning and research, producing enlightened citizens with strong moral and ethical values.

Australasian
Academy


Sri Lanka
Australasian Academy is the first Australian-owned higher education institution in Sri Lanka specialising in hospitality, tourism management, and commercial cookery programs. Its globally recognised courses are all embedded with paid Internships in leading hotels in Sri Lanka and abroad, providing supervised training to produce employable and work-ready graduates.

SWISSAM International University


Russia
Situated in the centre of St. Petersburg, SWISSAM is the only world-class educational institution in Russia specialising in hospitality and culinary arts. SWISSAM is fully accredited by prestigious international educational institutions. Following a European educational model of 50% theory and 50% practice, they take a modern approach to their students' education.

UOW Malaysia is part of the University of Wollongong Australia's global network. With a long history of providing accessible, quality, tertiary education to Malaysia, and the surrounding regions, it was previously known as KDU college and university colleges. The KDU institutions are now integrated into UOW Global Enterprises' global network of campuses located in Australia, Dubai, Hong Kong and Malaysia.

TAR UMT offers programmes at pre-university, diploma, bachelor degree and postgraduate levels that are widely recognised by the academia and industries for their depth and breadth of scope and academic rigour. They boast a student population of about 28,500 including international students from more than 20 countries enrolling in close to 200 programmes over a wide range of disciplines.

Asia Pacific University


Malaysia
The Asia Pacific University of Technology & Innovation (APU) is one of Malaysia's premier private universities. Bringing together a unique fusion of technology, innovation and creativity, they work towards transforming students into highly competent, employable and future-proof professionals. APU has earned an enviable reputation as an award-winning University through its achievements, receiving a host of over 400 prestigious awards at local and international levels.

With around 10,000 graduates per year, STP Trisakti produces highly-skilled alumni into various industries both at home and overseas. They offer powerful access to expanded opportunities within the highly competitive and expanding tourism industry.

Swiss German University (SGU) was established in 2000 as the first international university with an academic license recognised under Indonesian law. Formed through a joint effort between Indonesia, Germany, Switzerland, and Austria, they have a strong international focus to promote knowledge and technology in the higher education system of Indonesia.

Burapha University (BUU) is one of Thailand's oldest public universities. Based in the coastal town of Saen Suk, it was established in 1955, originating from Bangsaen Educational College which was the first regional tertiary educational institute. Today, the university offers degrees in more than 50 programs of study, including master's programs, EdD programs, and 22 PhD programs.

Chandigarh University is a leading Indian Institution offering its students a unique amalgamation of professional and academic excellence. The University has been accredited with the prestigious A+ grade by the National Assessment and Accreditation Council (NAAC) and is the only private university in India to be awarded an A+ grade in the first cycle of the accreditation process.

With a 5* QS Stars "Excellent" ranking, City University offers over 70 programmes in a range of disciplines from Diploma to Master's level. Its mission is to provide high-quality industry and market-driven educational courses with the aim of producing knowledge-based, socially responsible leaders and managers across a range of professional industries.
Accreditations and Memberships
Our professional accreditations ensure the highest-levels of academic standards as well as an exceptional student experience.
Partner with IMI
We are always happy to extend our global network by creating new partnership agreements with reputable and respected businesses. If you are interested in working with one of the world's leading hospitality management schools, please get in touch using the link below...
Agents and Representatives
Internship and Career Employers